THE 5-STAR COMPANY YOU CAN TRUST
Kenect Recruitment Ltd supports and provides local SME's and corporate entities with temporary & permanent staffing solutions in a wide range of sectors. Kenect Recruitment's mission is to be the first choice in meeting the needs of our clients through quality, caring, and professional service. Check out our fantastic reviews online for peace of mind!
TRANSPORT
Our transport division is unlike any other available on the market today. We offer a bespoke service which is personally tailored to suit every one of our clients and every one of our candidates.
INDUSTRIAL
Kenect's industrial division is unique. We offer a personal but professionalservice which is tailored to each client and candidate. We are proud that our honest and direct approach is highly favoured by clients and candidates alike.
COMMERCIAL
Our Commercial sector is of the highest pedigree. In today's global market there is an increasing shortage of professionals, meaning that demand outstrips supply, and ensuring that skilled workers remain at a premium.
MANAGED SERVICES & GLAA
Kenect Recruitment are registered members with the GLAA. Our membership enables us to legally supply temporary workers into specialist sectors. In line with GLAA stipulation towards agency workers, Kenect ensure that all workers who fall under GLAA regulations are paid using traditional PAYE payroll with holiday pay being paid to the worker on an accrual basis.
INTENTIONALLY
MAKING A DIFFERENCE
Kenect was incorporated in Rugeley in the middle of the UK recession. The sole intention of starting the business was to help people get back into work and build themselves a bright future, as well as to helping local businesses grow with the right employees. After two years we accomplished just that and decided to branch out to offer our services in other towns and cities.
By knowing each of our markets, our highly motivated team work tirelessly to provide each client with a truly unique tailor made service. It is through our people that we continue to achieve successful business relationships. It is is essential that we perpetuate our current business model which encourages contribution and growth by delivering clear and honest direction.
Quality is at the core of everything we do. Whenever clients or candidates use our services, they benefit from our investment in developing people, our compliant processes as well as our extensive knowledge and expertise. Our rigorous internal business systems are also some of the most advanced in recruitment.
Our internal intranet system has recently been nominated for some top awards. This system supports our internal staff and supplies them with all the tools they need to be successful and run their offices efficiently.
Investment is key. Whether its investing time with our internal staff to develop their skill set to progress or investing funds to offer services that makes our clients jobs a lot easier. We always look to invest where we can across the board.
Get in Touch
CERTIFIED AND FULLY COMPLIANT
All our recruiters have a dedicated CRM system that ultimately controls their day-to-day activities, the working plan, and all compliance which is updated daily with any new legislation changes. Kenect are members of the ICO (Reference Number ZA337393) The ICO is the UK's independent authority set up to uphold information rights in the public interest, promoting openness by public bodies and data privacy for individuals.
This system enables us to create a pool of compliant candidates which are then monitored by our compliance team and in branch consultants. Every candidate that registers for work is thoroughly vetted and must pass our compliance criteria before being placed into an assignment within CRM. Talent pooling is about finding a platform and building a community which is something Kenect specialises in.
All Kenect Staff have undertaken GDPR awareness training. We have updated our data protection policy and rolled them out. We have obtained consent from all candidates, those that we've unsuccessfully not been able to contact have been deleted permanently from our systems.
We have ensured all staff members are fully aware of the steps that need to be taken if a data breach happens and we have tight response processes in place should this occur. We have also updated our CRM and our cloud storage facilities to comply with the new regulation. Our systems are monitored by our compliance team who take direction from our legal team on any changes to legislation.
The Gangmasters and Labour Abuse Authority (GLAA), is the foremost investigative agency for labour exploitation in the UK. Kenect is a licenced member (Licence Number: KENE0001). One of the GLAA's role is to work in partnership with police and other law enforcement agencies to protect vulnerable and exploited workers. Only certified members of staff can supply workers under GLAA regulations.
Logistics UK was originally the Freight Transport Association (FTA) – Kenect are members (Membership Number 201621). Logistics UK supports, shapes & stands up for efficient logistics. They also offer advice, training, products & specific services to us for the Transport sector.
By being REC certified, it means that we operate at the highest standard which we maintain through all of our processes and our clients can be confident they are using an accredited supplier that is accountable to a professional body. Kenect have demonstrated that we are operating best practice in a variety of areas which includes but is not limited to customer service, staff development, diversity and client management.
If you decide to use a recruitment agency, using an REC member agency ensures that your whole recruiting process adheres to all legal requirements and best practice. By being an REC member, here at Kenect we have proven that we are fully compliant with the law and consistently abide by a Code of Professional Practice.
The Department for Business, Energy and Industrial Strategy (BEIS) is the governing body for the employment industry. Kenect Recruitment asks to be audited annually to ensure we are fully compliant. We're are always looking to identify weaknesses within our business and improve them.
Stronger Together is a multi-stakeholder initiative aiming to reduce modern day slavery, by providing guidance, resources, training, and a network to employers, labour providers, workers, and their representatives. Kenect Recruitment is included in the Stronger Together initiative.
Sedex is a membership organisation that provides one of the world's leading online platforms for companies to manage and improve working conditions in global supply chains. We provide practical tools, services and a community network to help companies improve their responsible and sustainable business practices, and source responsibly.
The Road Haulage Association (RHA) – Kenect are members (Membership Number 0029102-000) and use the RHA for information regarding CPC training courses for professional drivers, news updates for the industry, and compliance information updates in the Transport sector.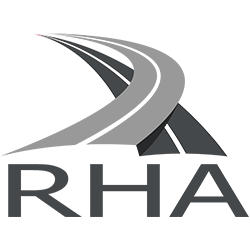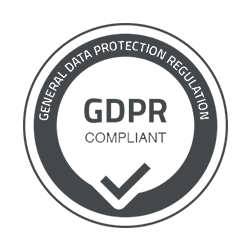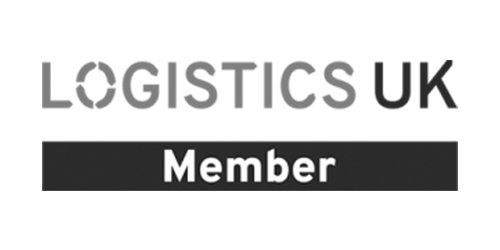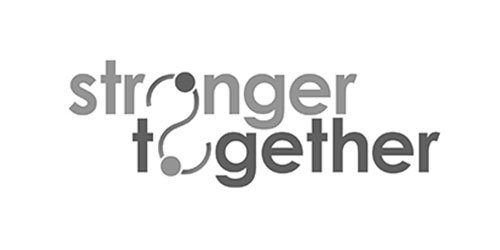 Kenect Recruitment Ltd is a limited company registered in England and Wales. Registered office: Kenect House, 4 Hawkins Lane, Burton-Upon-Trent, Staffordshire DE14 1PT Limited Company Registration Number 08072550 | VAT Number 139603017 | REC Membership Number 00081994 | RHA Membership Number 0029102-000 | Logistics UK Membership Number 201621 | GLAA Licence Number Kene0001 | ICO Reference Number ZA337393.