HELPING YOU
MANAGEMENT SERVICES FOR YOU AND YOUR STAFF
Kenect's managed services help you take care of unwanted workloads so you have more time to run your business. Our ongoing support is available to give back-office solutions to things such as working hours and shifts, payslips, paperwork.....
Contact us Today
FLEXIBLE SOLUTIONS FOR A COMPLETE MANAGED RECRUITMENT SERVICE
We understand recruitment. And because of that, we understand just how much time a company loses trying to juggle the complexities of multiple recruitment agencies. To help you overcome this, Kenect Managed Services has developed market leading solutions for managed services, ensuring you win back time and savings for your business.
We deliver managed services to clients throughout the UK, giving us the experience to develop bespoke solutions for every organisation's needs. We know that one size does not fit all – that's why we spend time and energy crafting managed recruitment solutions that are flexible and tailored to your requirements.
WHAT ARE OUR MANAGED SERVICES?
We offer the following managed services models:
Master Vendor – Kenect acts as first tier supplier for all roles
Neutral Vendor – Kenect and supply chain receive roles at the same time
Hybrid – A combination of the above.
As a result of years of practice we acknowledge a collaborative approach with operations and HR is key to successfully managing a flexible workforce. We offer a partnership which focuses on the process, planning, engagement, and retention of temporary workers, a technique which has naturally matured through years of experience and constant learning of the industries we operate within.
Our managed service teams, assume complete responsibility for the recruitment, induction, training and deployment of our client's temporary workers to ensure they are competent and ready to hit the ground running from day one. Our Kenect managed service teams become the central point of contact.
Call us now to find out more on 07950 618 488
OUR MANAGEMENT SUPPORT TEAM
We will provide you with an account management team of recruitment experts and access to real-time management information. We've also designed our own easy-to-use technology platform, allowing instant access to all aspects of the ordering process.
As the primary provider, we will manage a supply chain on your behalf. We've carefully selected and approved our support suppliers, so you can rest assured we will always have you covered.
Our managed service solutions guarantee both immediate and long-term cost savings, as well as the peace of mind that your recruitment needs are in safe hands.
To find out more and revolutionise how you uncover talent, contact Kenect Managed Services today!
WE HELP YOUR TEAM ACHIEVE
PERFORMANCE & PRODUCTIVITY
Performance and productivity are critical to the success of any flexible workforce, we set and monitor key performance indicators for our temporary workers.
Consultants develop an overarching relationship with our clients, establishing confidence, trust and credence throughout every aspect of managing their temporary workforce. We establish key performance indicators to measure service, candidate quality and, of course, fulfilment rates.
Equally, we establish systematic candidate communication to nurture a partnership relationship, which cultivates a mutual alliance. We integrate employer branding within the recruitment process to mirror an organisation's permanent hire process. Regardless of the length of the assignment, our engagement with each and every candidate cultivates a positive experience, leaving a candidate enthusiastic and motivated to work.
We are immensely proud of our mobile workforce, we delight in the success stories of those who initially utilised temporary working as a route to finding their chosen career.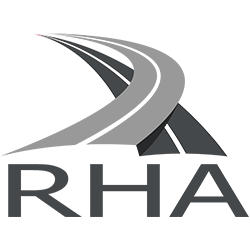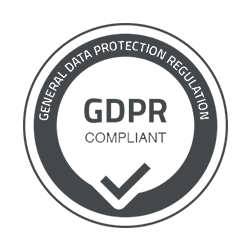 Kenect Recruitment Ltd s a limited company registered in England and Wales. Registered office: Kenect House, 4 Hawkins Lane, Burton-Upon-Trent, Staffordshire, DE14 1PT. Limited Company Registration Number 08072550 | VAT Number 139603017 | REC Membership Number 00081994 | RHA Membership Number 0029102-000| FTA Membership Number 201621