LAUNCH A
BUSINESS THAT MATTERS
Kenect are a leading supplier of Drivers, Office, Industrial and Commercial staff on both temporary and permanent assignments to the private and public sectors. From LGV drivers, engineers and office staff through to warehouse, factory and general management personnel we pride ourselves on delivering the quality service our wide variety of clients and candidates expect. Get your Kenect recruitment franchise started today!
Branches and Franchise Vacancies
Kenect Territories Map
Our Franchise territories map helps you see where our current branches are, whether they're franchised or not, and what areas we have current franchise opportunities available in. Hover and click each area to see the current status for that territory. We offer one of the most lucrative recruitment franchises on the market!
Information and Media
THE KENECT RECRUITMENT FRANCHSING BROCHURE
Are you wondering what you put in and most importantly, what you get out of opening a Kenect franchise? Find out what support you receive with us, what it takes to work in the recruitment industry and browse our financial forecasts and estimates for the first financial year after opening your doors for business. Exciting times ahead!
EXPLORE OUR
AUDIENCES AND SECTORS
The recruitment industry is huge in the UK. With 9 in 10 companies using a recruitment agency it means there is fierce competition for new business but ample opportunity for all involved. Unlike other franchises Kenect offers our franchisees the opportunity to work on four key sectors rather than just the one. This means you can focus on different markets at the same time and secure different revenue streams which will then contribute to a bigger overall profit.
TRANSPORT
Logistics which is one of the biggest industries in the UK. From LGV Drivers and Van Drivers to Planners and Transport Managers there is huge demand and competition for staff. According to the FTA there were 2.54M people working in the industry in 2017 rising to an estimated 2.76M for 2018 and over 3M forecast for 2019. This market is very lucrative and focused on more than any other by our competitors. With 99% of logistic companies using agencies and an average £4.50ph margin, you can see why.
INDUSTRIAL
The industrial sector is also mainly Logistical based however it exists everywhere in almost every business. Most people class Industrial recruitment as warehousing however it also covers factory workers, labourers, driver's mates, refuse workers, pickers, packers, labellers, FLT Drivers, production operatives, loaders, Council workers and much more. It is believed there are more recruitment agencies in the UK that supply this sector than any other, this is probably due to its diversity and reach.
COMMERCIAL
The Commercial or Office sector is also one that falls in with both the Transport and Industrial sectors. There are more permanent opportunities and higher profit margins within this sector than the other. From Office Juniors all the way up to M.D's and CEO's there is huge scope and opportunity for success. Nearly every business has an office of some sort or administration staff so you can see the potential.
WHAT MAKES KENECT
DIFFERENT
To distinguish ourselves from our competitors, we concentrate on how we conduct
business and treat people. Being polite doesn't cost anything and we believe it's important to deliver the best in class consultancy service available in the UK.
Over the years Kenect has built up a fantastic reputation which portrays a company that cares about its staff and clientele. Most of the population will be out of work at some point in their lives and there's nothing more nerve jangling then meeting up with a stranger who you hope will help you get work. We set our standards high and expect all staff that represent the Kenect brand to be polite, patient, professional and fair. Operating in this way has given us the opportunity to work with some fantastic people, some of which have turned from Candidate to Client and still use our services today.
Quality is at the core of everything we do. Whenever clients or candidates use our services, they benefit from our investment in developing people, our compliant processes as well as our extensive knowledge and expertise. Our rigorous internal business systems are also some of the most advanced in recruitment.
Our internal intranet system has recently been nominated for some top awards. This system supports our internal staff and supplies them with all the tools they need to be successful and run their offices efficiently.
Our online presence though Marketing and Media is run by our own professional Marketing company which specialises in these areas.
Investment is key. Weather its investing time with our internal staff to develop their skill set to progress or investing funds to offer services that makes our clients jobs a lot easier. We always look to invest where we can across the board.
The Kenect owners have other businesses and an infrastructure in place that supports the whole recruitment process from start to finish including Payroll, HR, Marketing, Media, Workwear, Accounting, Office Furniture and more. – "Everything under one roof" was the notion we envisioned when we first started, we wanted to control the whole process and run it as smoothly as possible and this is what we've accomplished.
WANT TO KNOW MORE
CONTACT US TODAY
If you're interested in taking your next step and opening a business under the Kenect banner or just want to know more, get in touch by filling out your details in the form below with any questions you have. We'll get back to you in a timely fashion and also answer any further enquires you may want to make.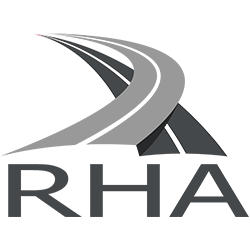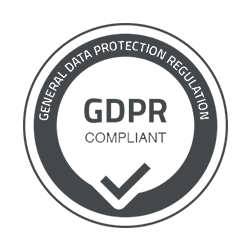 Kenect Recruitment Ltd s a limited company registered in England and Wales. Registered office: Kenect House, 4 Hawkins Lane, Burton-Upon-Trent, Staffordshire, DE14 1PT.
Limited Company Registration Number 08072550 | VAT Number 139603017 | REC Membership Number 00081994 | RHA Membership Number 0029102-000 | FTA Membership Number 201621 | ICO Reference ZA337393 | GLAA Supplier Code KENE0001